This is a Sponsored post written by me on behalf of Elmer's ProBond Advanced. All opinions are 100% mine.
After five years of living with the most boring bathroom ever, I decided to give it a little makeover. Although we don't have the money to give it the makeover I'd like (like replace the linoleum flooring, update the sink, or add molding). I knew I could still add a bit of character for not a lot of money.
I first painted the room Sycamore Green from Restoration Hardware. But being on a budget I took the Restoration Hardware paint chip and had the nice people at Lowe's color match it for me.
I wanted to replace the boring builder grade mirror, but didn't want to deal with removing the mirror that was glued to the wall.
I just had to find something to use for the frame.
If you live anywhere in the South you know that you can find stacks and stacks of old tobacco sticks at every flea market, antique store, or salvage shop for about a buck a stick. These sticks were used by farmers to hang tobacco leaves to dry. And they always have a gorgeous aged worn look to them.
I gave the sticks a light sanding. I bought mine directly from a barn so they were covered in dirt and bugs. Basically, I was just trying to clean them up, not remove any of their patina.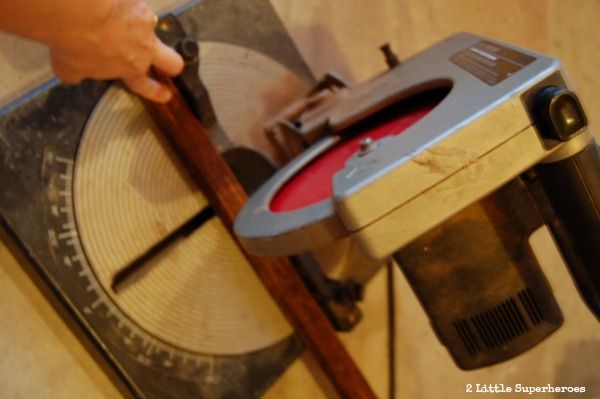 I measured the edges of the mirror (started with the two outside edges first). And cut my sticks to size.
Without access to an electric saw this could easily be done with a handsaw. There are only four cuts to make so it wouldn't take much time at all.
To attach the sticks to the mirror I simply glued them directly to the mirror. I used Elmer's ProBond Advanced because it's specifically made for strong adhesion for bonding mixed materials together (ie. bonding wood to metal or wood to glass). It's Elmer's most durable and strongest glue which is what you need for a project like this.
I loved how the glue didn't seep out from underneath the wood and create a gooey mess that otherwise would have ruined the mirror.
The only difficult part was having to stand there and hold the sticks to the mirror until the bond was secured. That was not so much fun. But with the help of some painters tape and a few props holding the bottom stick up, it wasn't so terrible.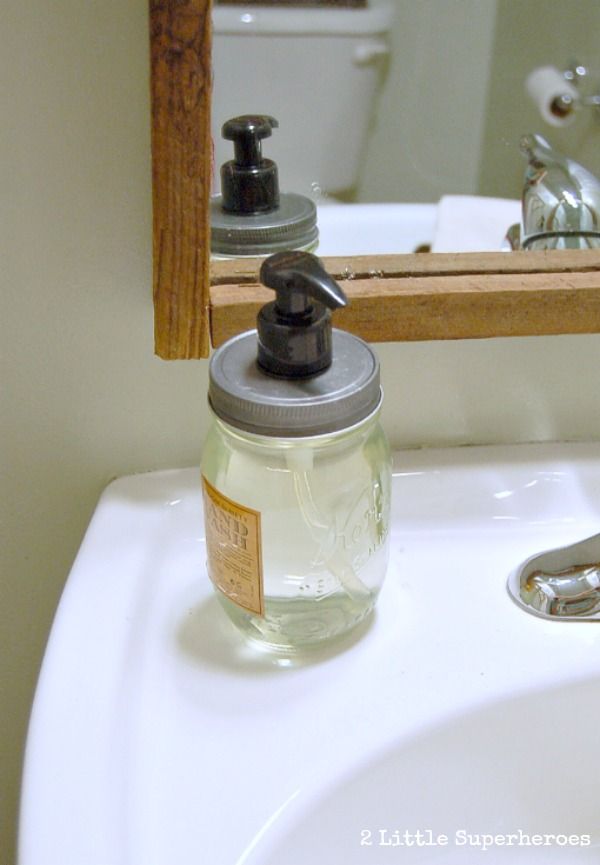 I decided not to mitre the corners of the frame. For starters it's just a lot more work to mitre the edges. Plus I just felt that I wanted a bit more of a rustic look for the frame.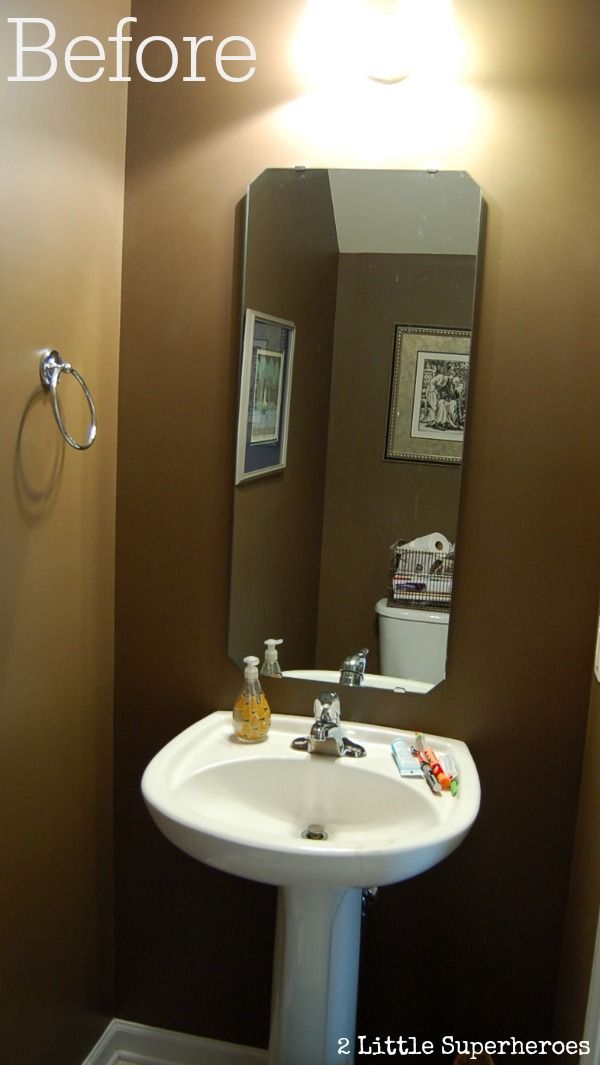 I still have the boring sink and faucet but at least my mirror has a bit of character. And I only used three tobacco sticks. That means for just $3 I was able to give my mirror a whole new custom look.
I'd love to know what you would use Elmer's ProBond Advanced Glue for?
If you have a project in mind you can check out Elmer's ProBond Advanced here. And if you're a Pinterest addict like I am, you can find lots of great ideas at Mixed Materials DIY Projects.