This is a Sponsored post written by me on behalf of FrogTape. All opinions are 100% mine.
I'm beyond excited to share my experience with chevron FrogTape® Shape Tape™. The new painters tape comes in Chevron, Wave, and Scallop.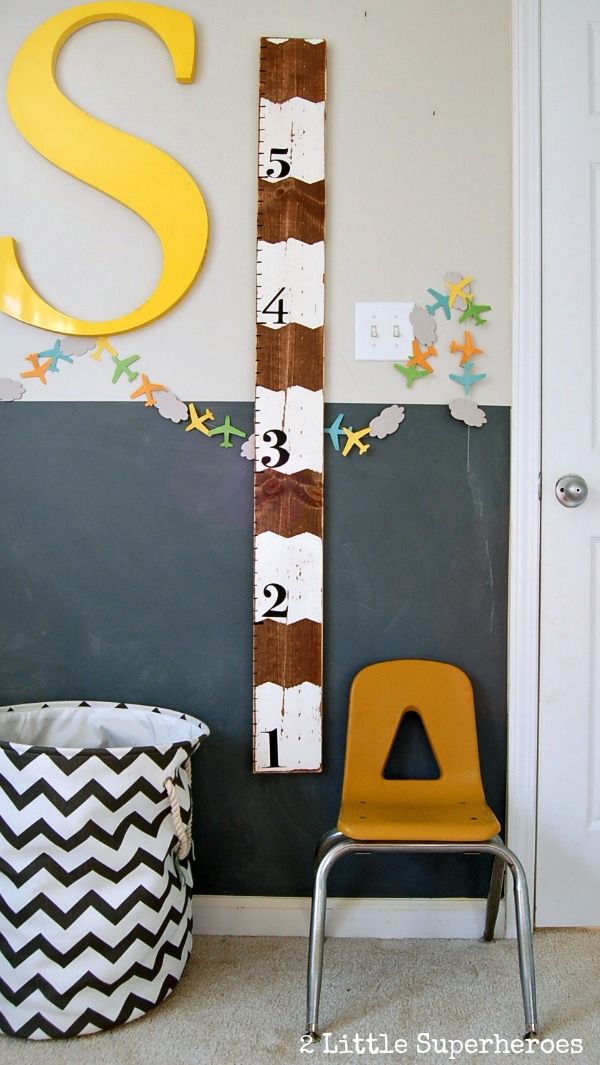 Shape Tape™ is treated with patented PaintBlock® Technology, a super absorbent polymer that reacts with the water in latex paint and instantly gels to form a micro-barrier that seals the edges of the tape, which helps prevent paint bleed.
Basically you just need to know that it works!
I was skeptical that this tape would work. I've had some bad experiences with painters tape in the past. But I didn't even have a speck of paint bleed through.
A growth chart has been on my to-do list since my oldest son was born. He is now 5. Not sure why it took me so long since this project is super simple.
I used a 6 foot board and cut 1 foot off the end. You could use the whole 6 foot board, but my boys come from a family of very short genes. It's doubtful we'll ever need the 6 foot mark.
I stained the board with leftover walnut stain I had. And marked every foot with a pen.
The tape has a paper backing that easily peels off.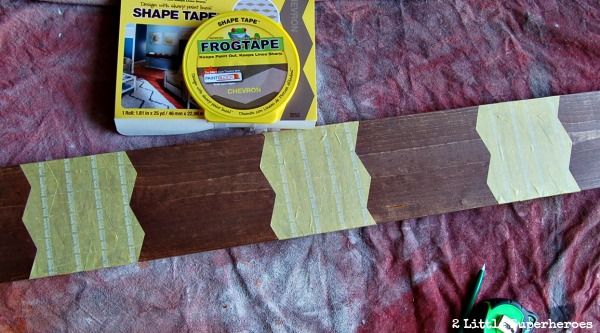 At each foot marking I used 4 pieces of chevron tape to create a chunky chevron line.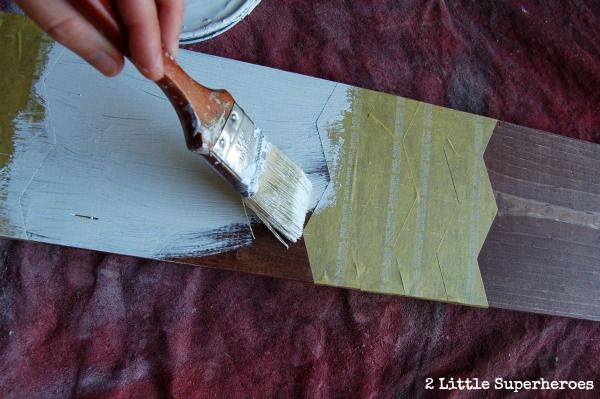 Painted in between the painters tape.
See not a speck of paint bleed through.
Gave the entire board a quick sanding for a slightly distressed look.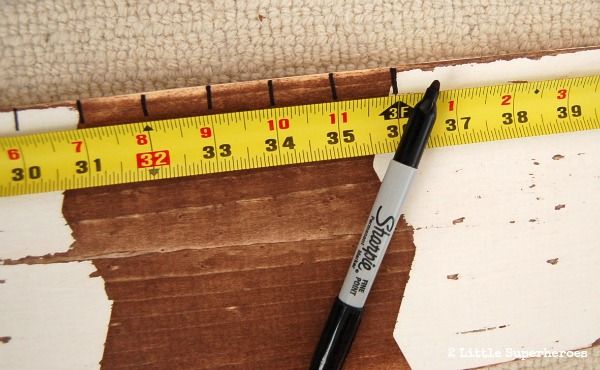 I marked the inch markings with a sharpie. And then painted over those markings with black paint. And used a stencil to paint on the numbers.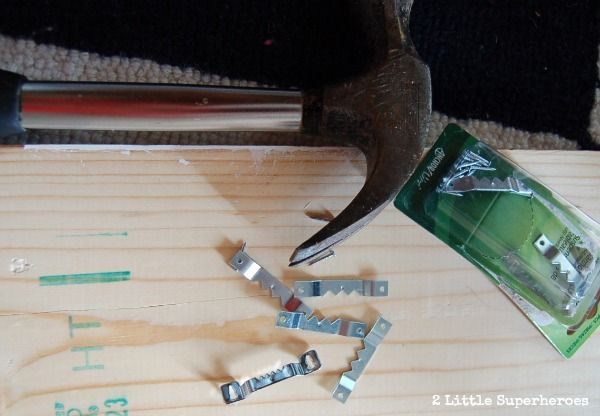 To hang the board I used two sawtooth hangers, one at the bottom and one at the top of the board.
Follow @FrogTape on Twitter & Pinterest for unlimited chevron tape ideas.
What are you going to use ShapeTape™ on?