This is a sponsored post written by me on behalf of Gladiator® GarageWorks for IZEA. All opinions are 100% mine.
My hockey crazed 6 year-old has been begging me to convert our garage into a hockey arena for him. Just like the one our 8 year-old neighbor has.
It's funny but he still hasn't realized that his mother is a serious furniture hoarder. Our garage is full of furniture.
Furniture with lots of potential.
And all that potential leaves no room for a hockey arena.
So when Gladiator® GarageWorks sent me this sturdy, fun, red locker I figured I could carve out a small corner for my hockey loving kid.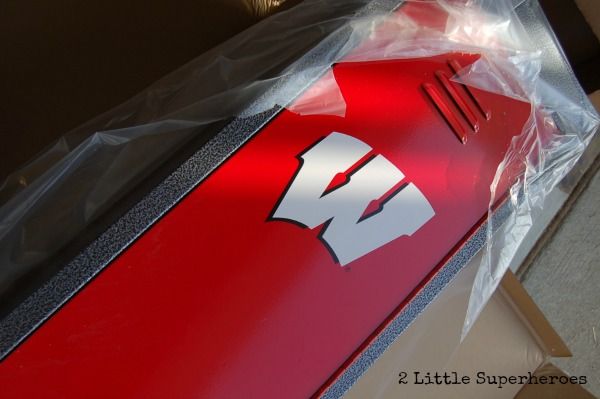 The locker arrived in one gigantic box which meant no assembly (besides the combination lock, and adding a hook). It's well-built and strong enough to withstand the inevitable puck shots from my wild boys.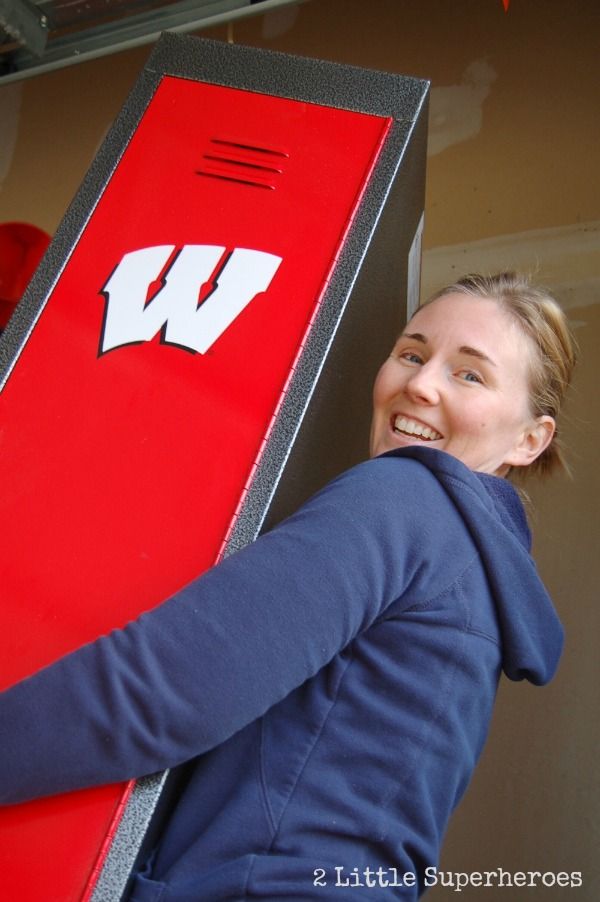 Installation was easy enough that I completed it all on my own, with a little "help" from my kids.
For whatever reason the instructions kept saying now "with two of more people move the locker". The BodyPump classes must be working because I had zero problem lifting and moving the locker around. You can totally install this locker all on your own.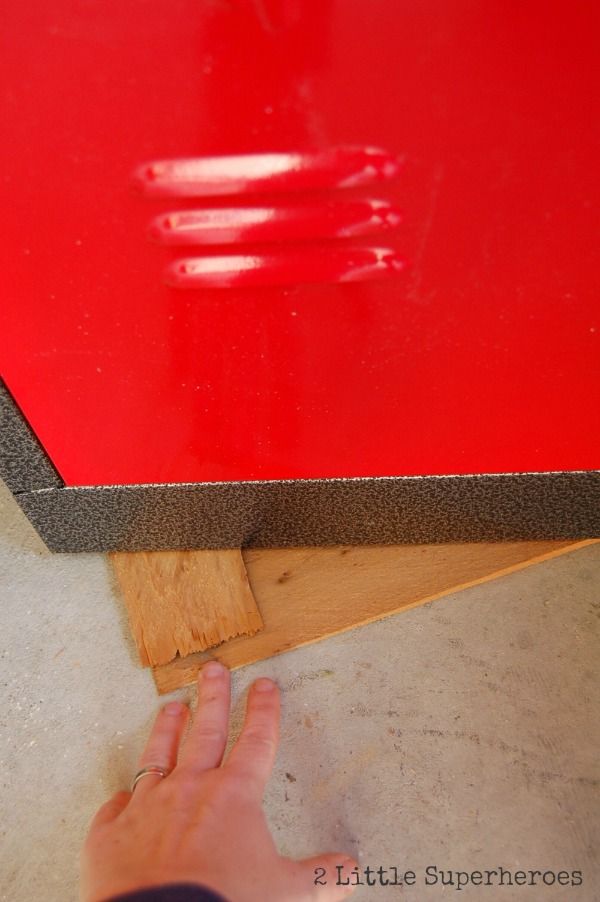 If installing in your garage you may need to add some shims to the bottom. Our garage floor slops slightly (to allow for drainage) so you may run into this too. I just stuck the level on top and shoved a few thin pieces of wood underneath.
And screwed it directly into the wall with the included screws and anchors. Easy.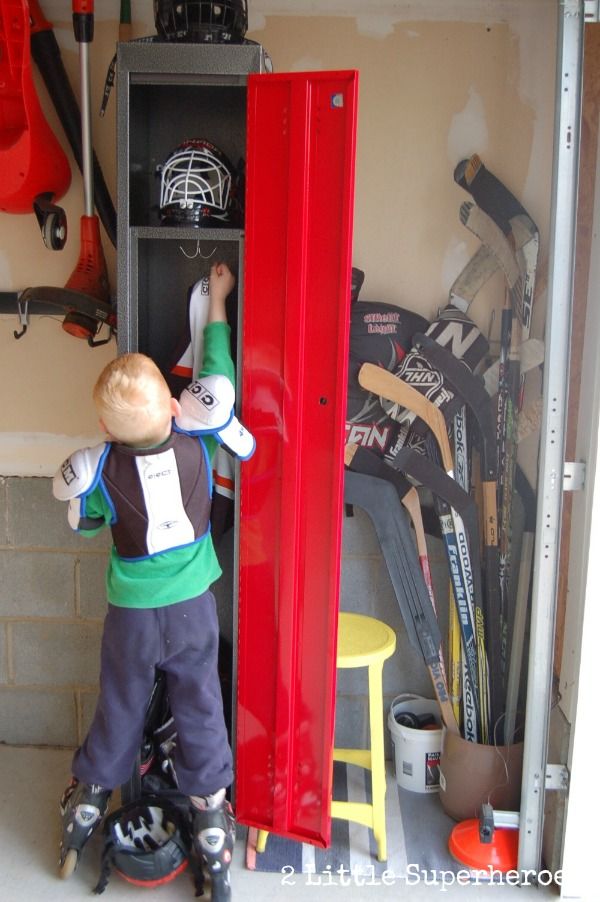 Added a little stool and threw his sticks in an old plastic flower-pot. And his equipment is suddenly organized. Plus he feels super cool having a real locker. He's been showing it off to all the neighborhood kids.
My kids were super excited about the lockers combination lock. But I'm no dummy I know that would immediately lead to a certain younger brother being locked away in there. So I didn't set the combo. But if you're lucky enough to well-behaved kids who aren't out to torture each other than the combo lock would be perfect for storing valuables.
The lockers are available in 15 popular school teams, with more schools being added soon.
Which team would you pick? Check out all the available team lockers on Gladiator® GarageWorks Facebook page.
And you know I never pay full price so I've got a coupon for you 20% off and free shipping on all available PrimeTime™ Lockers CODE: PRIMEFAN. TO REDEEM: Enter code upon checkout on https://www.gladiatorgarageworks.com/superfan VALID:12/3 – 1/31/15